Multicultural Center
Welcome
We invite you to visit our new Multicultural Center. Learn to embrace your intersecting identities and to become a champion for antiracism, equity, and justice. The Multicultural Center is a place of belonging. A place for support. A space for you
Visit

Visit the new Multicultural Center. Stop by and get connected to the support you need.

Discover Our Spaces

Involvement

Join one of our cultural student organizations and attend our events.

Join a Community

Education Resources

Get access to resources to help you along your journey.

Explore Resources
Announcements
Summer Hours

The Multicultural Center's summer hours of operation will start on Monday, May 15.

Monday – Friday, 9 am - 4:30 pm.
Programming and Events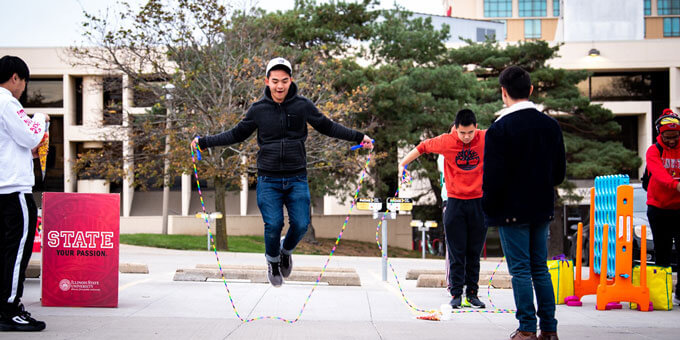 Homecoming
Join us for our annual Homecoming celebration! Get into the spirit with food, dancing, and fun with friends!.
News and Events
See what's happening at the Multicultural Center.
Questions? Ideas?
If you want to get involved with the Multicultural Center or have any questions or ideas you'd like to share, let us know!